Kitchen selections
are complete. Kitchen cupboards are Cafe Cream laminate (gloss) and the pantry cupboard is laminate gloss Mountain Pepper.

Benchtops are Ceasarstone Ice Snow. is glass but we can't decide on the colour and have decided to wait until the wooden floors and kitchen cupboards are installed before making a final decision on the splash.Most likely Dulux Murray River Red.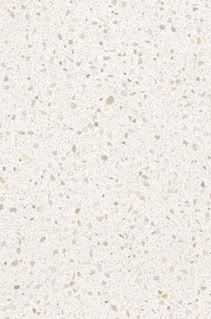 Splashback
Upgrades
to the spec include Innotech drawers to the kitchen, spice rack insert to draws (love Indian and Thai food), 4 downlights under the kitchen cupboards, non standard handles to joinery, 2.8lm pantry in the Kitchen including an appliance cupboard and roller door, square brushed aluminium downlights, double shower to ensuite, BBQ point to the patio, motorized control to rear garage roller door, Culligan P150 drinking system in the kitchen, feature tiles in bathrooms, tiled kickers in ensuite bathroom, extra linen cupboard, Corinthian Madison 1020mm wide x 2340 high front door with glass and mirror cabinet with shelves in ensuite and extra banks of drawers and shelving in the WIR.
Final contracts are signed and new start date is beginning of January 07.