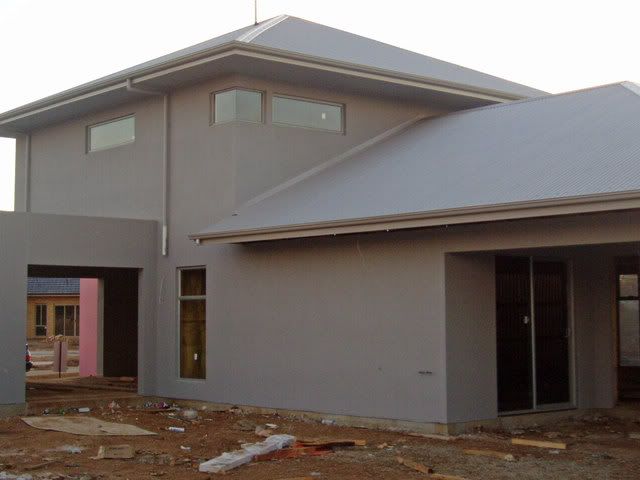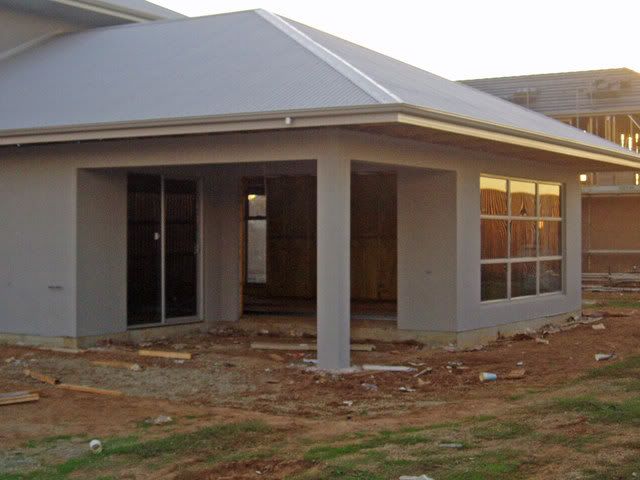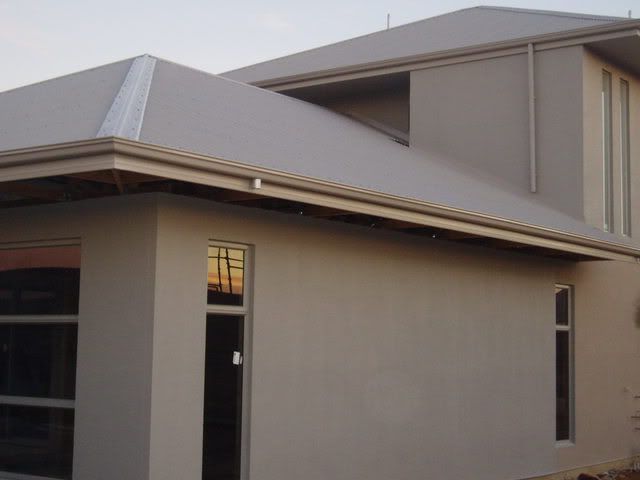 We've been very excited to see some rapid progress over the last few weeks. The external render has been completed and roof and eaves are up.
Feature colours on the front facade will be completed tomorrow.
Here are some pics of the house to date: Colour render is Dune which is a light silvery grey colour.
The subbies have done a great job of the hebel, render and paint work. We are very happy with the quality of work to date.
We've also changed kitchen colours to a new brand of laminate veneer (rather than melamine). The cupboards are light grey (mist) and black with a red splash back. It is late in the game to change colours however we had the opportunity to make a few changes in line with the external render colour, and took it.
It is very exciting at the moment as we feel much closer to moving in to our new home.
We can't fault the builder or SS at all .... they have been very professional and accommodating. We're pleased with quality and progress to date and given so many other ppl tell us that they are or have experienced tough times with their builder/s we're glad that we have managed to sustain a great relationship with ours.
It certainly makes a difference if you get along with your builder. We've found that the building process is fairly stressful and the last thing we need is to debate issues or have conflict with the builder about our dream home.