Pics are a bit old now as a lot is being done very quickly. These are from a few weeks ago and I promise to get some more this week!
Our new WIR cupboards which I LOOVVEE - so glad we didn't go for white melamine!
New coffee table arrived other day ... very happy!
view from the balcony (before lock up)
stairwell windows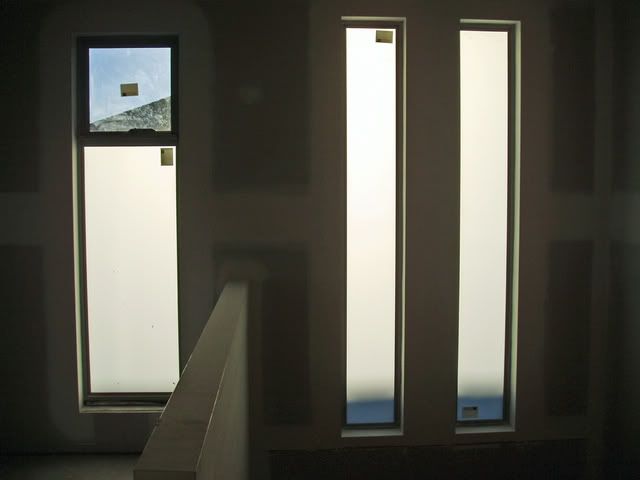 bifold